trevor paglen
Social scientist, artist, writer and provocateur, Paglen has been exploring the secret activities of the U.S. military and intelligence agencies--the "black world"--for the last eight years, publishing, speaking and making astonishing photographs. Trevor Paglen's work deliberately blurs lines between science, contemporary art, journalism, and other disciplines to construct unfamiliar, yet meticulously researched ways to see and interpret the world around us.
As an artist, Paglen is interested in the idea of photography as truth-telling, but his pictures often stop short of traditional ideas of documentation. In the series Limit Telephotography, for example, he employs high-end optical systems to photograph top-secret governmental sites; and in The Other Night Sky, he uses the data of amateur satellite watchers to track and photograph classified spacecraft in Earth's orbit.
Paglen's visual work has been exhibited at the Metropolitan Museum of Art, New York; The Tate Modern, London; The Walker Arts Center, Minneapolis; The Andy Warhol Museum, Pittsburgh; Institute for Contemporary Art, Philadelphia; The San Francisco Museum of Modern Art; Massachusetts Museum of Contemporary Art, North Adams; the 2008 Taipei Biennial; the Istanbul Biennial 2009, and numerous other solo and group exhibitions. His art and writing have appeared in major publications including The New York Times, Wired, Vanity Fair, Newsweek, Modern Painters, Aperture, and Artforum. He has appeared on The Colbert Report, The History Channel, Coast to Coast AM, Authors at Google, and C-Span Book TV.
(from trevorpaglen.com)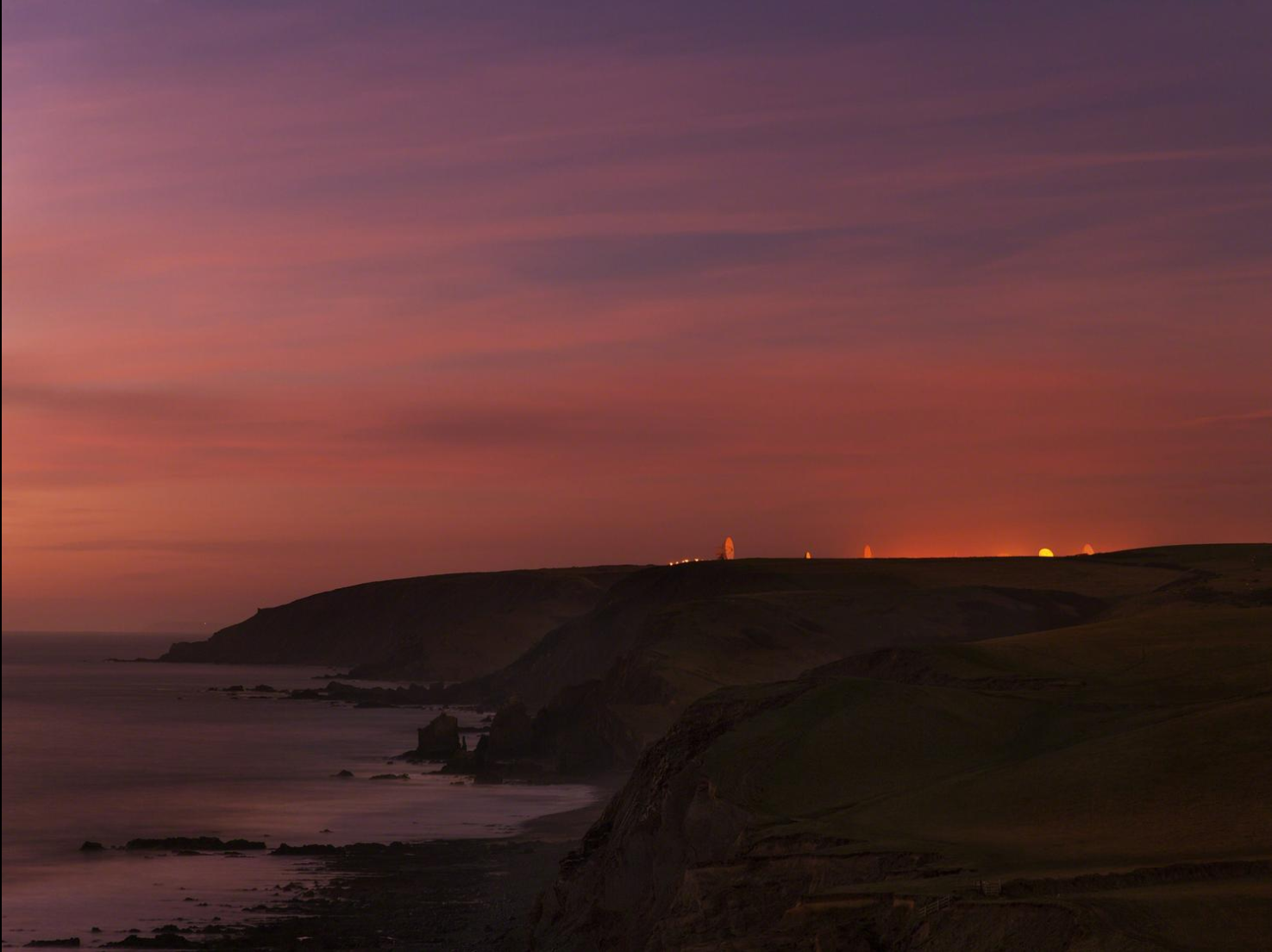 NSA/GCHQ Surveillance Base, Bude, Cornwall, UK, 2014
Pigment print, Signed edition of 5
36 x 48 inches (91.4 x 121.9 cm), framed
price upon inquiry
Near Nogales. Maximally Stable Extremal Regions; Good Features to Track, 2017
Pigment print, 28 1/2 x 40 inches
price upon inquiry