Helmut newton
Helmut Newton, a German-Jewish/Australian fashion photographer, is best known for his fashion and female nude studies. Born Helmut Neustadter in Berlin, Germany on Oct. 31, 1920, Newton attended both German and American schools. Newton's proclivity for the unusual, particularly in sexual contexts, is attributed to his early years, when his older brother showed him the "red light" district of Berlin. This early exposure would later lead him to create photographic studies that altered the course of fashion photography.
By the late 1950s, Newton's reputation as a photographer was growing. He left for London on assignment in 1959 and eventually landed in Paris in 1961. From this newlocale, his work appeared nationally and internationally in such magazines as Elle, Marie Claire, Playboy and French Vogue. During this time Newton's photography style began to emerge as covertly sexual, even hinting occasionally at the fetishistic.
Throughout the 1960s Newton's celebrity status brought him increasingly exotic assignments. Then, following a heart attack in 1971, Newton's work took on new purpose. He began to openly explore sexual themes, rocking the photography world and capturing interest around the globe. Newton's wife, June, is said to have encouraged him in this new career course as he began to depict women in increasingly aggressive and sometimes menacing roles.
Newton was the recipient of a number of honors, including Germany's Kodak Award for Photographic Books, the Tokyo Art Director's Club prize and an American Institute of Graphic Arts award. Life magazine honored Newton with the Life Legend Award for Lifetime Achievement in Magazine Photography in 1999.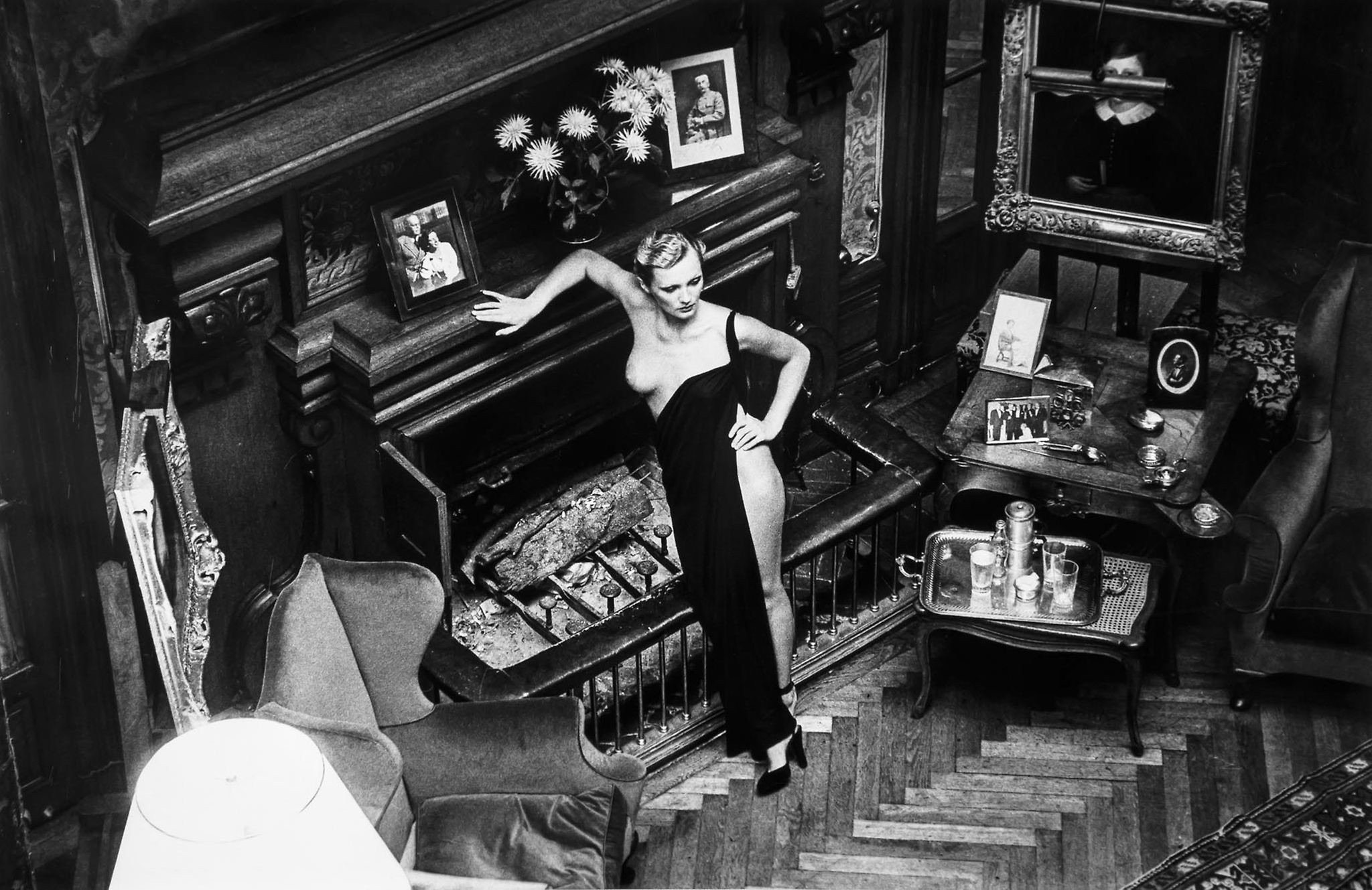 Roselyne, Chateau d'Arcangues (Salon), 1975
11x16 inch lithograph, framed
Signed (recto), from an edition of 100, of which only 5 signed
Title in facsimile of Newton's hand on the reverse
$3950
16 Arrondissement , Paris 1976
11x16 inch lithograph, framed
price upon inquiry
Eri Ishida, Château Gairault, Nice, 1992
11x16 inch lithograph, framed
price upon inquiry