Erwin olaf
Mixing photojournalism with studio photography, Olaf emerged in the international art scene in 1988 when his series 'Chessmen' was awarded the first prize in the Young European Photographer competition. This award was followed by an exhibition at the Ludwig Museum in Cologne, Germany. Since then Olaf has continued to explore issues of gender, sensuality, humor, despair and grace in each successive series.
Over the years many of Olaf's works - from his unabashed nude portraiture and intense symbolism to the unflinching gaze in his blood-drenched images of staged violence - have provoked controversy. In 1999 he won the coveted Silver Lion at the Festival for Advertising in Cannes. He was awarded the same prize two years later for his imagery produced for Heineken. Among numerous other international art and media prizes, in 2006 he was awarded Photographer of the Year in the International Color Awards. In 2007 Kunstbeeld magazine chose him Artist of the Year of the Netherlands. Recently he received a Lucie Award for his entire oeuvre.(from erwinolaf.com)
For a review on the hotel series, visit the NYT blog.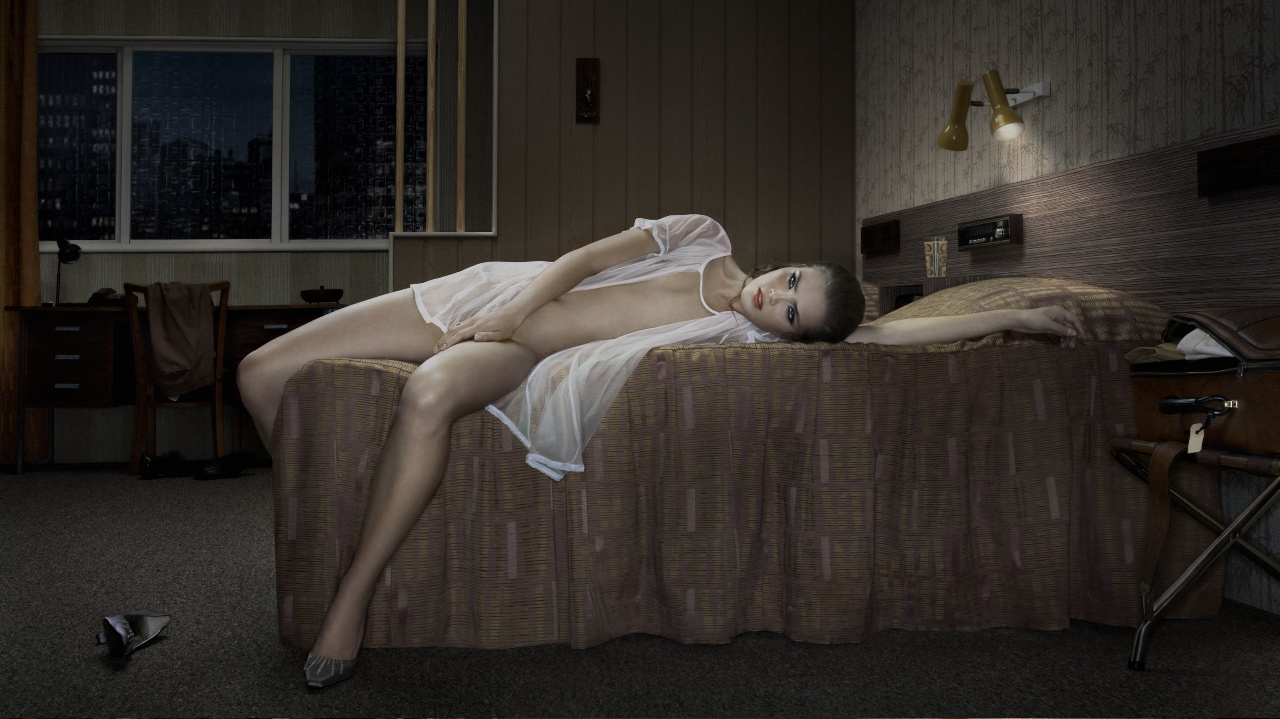 24 x 42 inches
lambda print on kodak endura
signed, numbered edition of 15
$21,500