Edward burtynsky
Edward Burtynsky, OC (born February 22, 1955) is a Canadian photographer and artist known for his large-format photographs of industrial landscapes. His work is housed in more than 50 museums including the Guggenheim Museum, the National Gallery of Canada, and the Bibliothèque Nationale, Paris.
Burtynsky's most famous photographs are sweeping views of landscapes altered by industry: mine tailings, quarries, scrap piles. The grand, awe-inspiring beauty of his images is often in tension with the compromised environments they depict. He has made several excursions to China to photograph that country's industrial emergence, and construction of one of the world's largest engineering projects, the Three Gorges Dam.
Most of Burtynsky's exhibited photography (pre 2007) was taken with a large format field camera on large 4x5-inch sheet film and developed into high-resolution, large-dimension prints of various sizes and editions ranging from 18 x 22 inches to 60 x 80 inches. He often positions himself at high-vantage points over the landscape using elevated platforms, the natural topography, and more currently helicopters and fixed-wing aircraft. Burtynsky describes the act of taking a photograph in terms of "The Contemplated Moment", evoking and in contrast to, "The Decisive Moment" of Henri Cartier-Bresson. In 2007 he began using a high-resolution digital camera.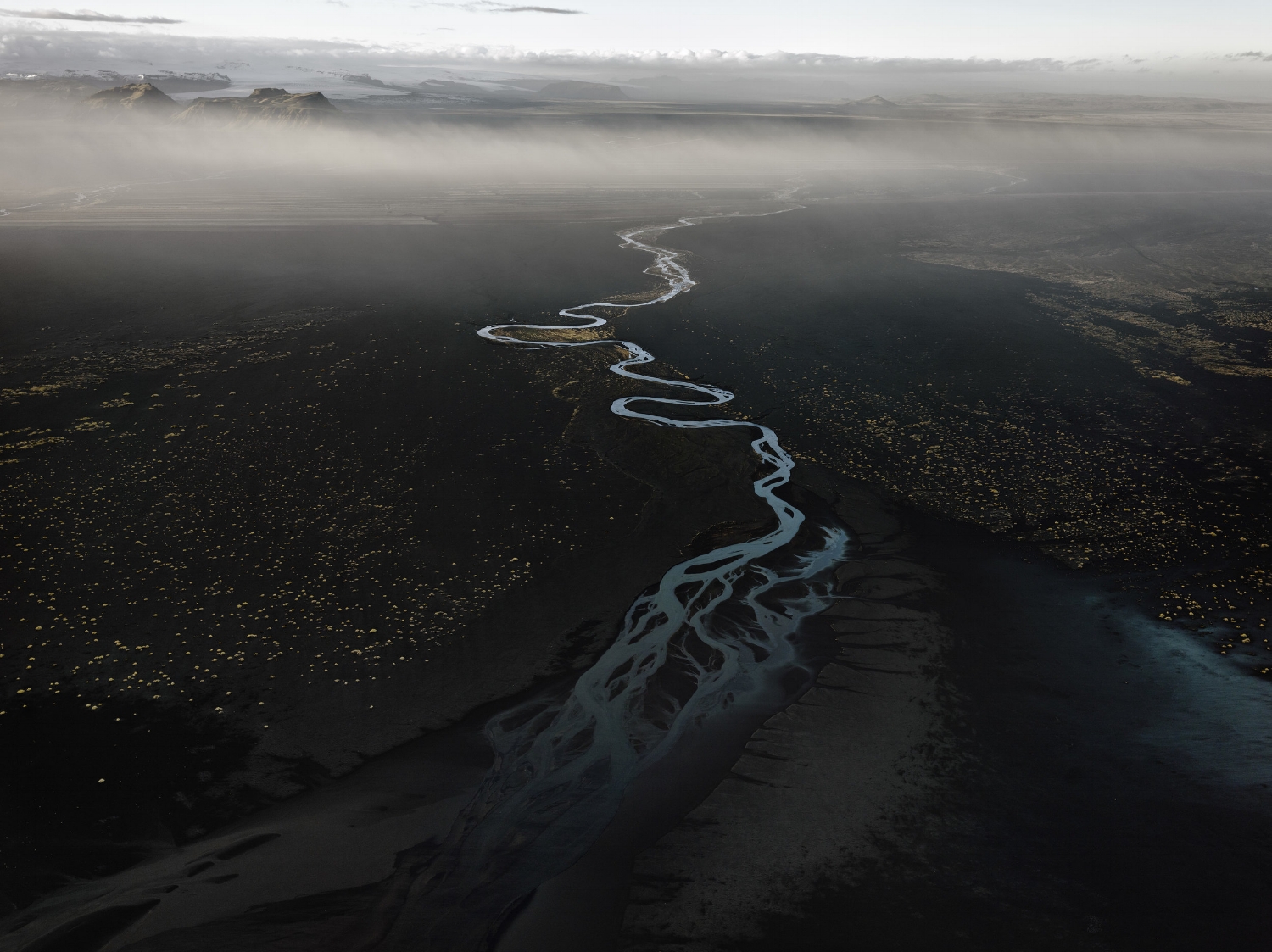 Dyralaekir River on Myrdalssandur, Iceland, 2013
Color Chromogenic print, signed edition 8 of 9
40 x 53 inches (99x132cm) image, framed
inquire for pricing